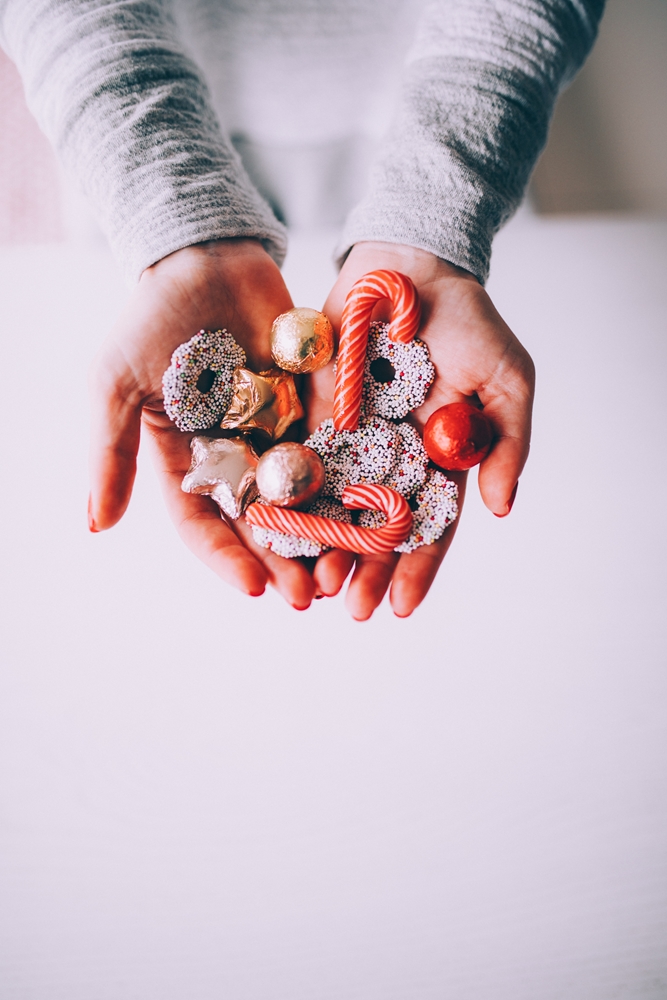 Once the mince pies, toffees and candy canes make their way into our diets at Christmas, it's not just our waistlines that feel the force of festive treats – our teeth do too.
Learn how to care for your oral health this Christmas while still having plenty of festive fun!
1. Don't use your teeth for anything but eating
Using your teeth to open bottles, tear tags off new clothes or to break into a tightly-taped parcel on Christmas Day can result in chips or breaks – that's something you probably didn't ask Santa for!
Instead of running the risk, always use bottle openers and scissors to open any of the above.
Using your teeth to break into a tightly taped parcel on Christmas Day can result in chips or breaks.
2. Drink water after eating sugary foods
After eating one too many Cherry Ripes from the box of Favourites, be sure to drink a glass of water afterwards.
But why water? The water in New Zealand contains fluoride which protects against tooth decay by strengthening its surface. Therefore, during long periods of snacking on sugary treats, be sure to have a glass of water on hand!
3. Indulge in moderation
Instead of telling you to cut out sugary snacks altogether, here at City Dentists, we recommend eating these tasty treats in moderation – just like any other time of the year. This way, you'll limit the amount of time your teeth are exposed to sugar, and you won't have to worry about squeezing into your jeans in the new year – an added bonus!
4. Don't pass on the cheese board
Did you know that cheese is good for the teeth? Research from the National Center for Biotechnology Information found that cheese possesses anticariogenic properties which may help to protect teeth against cavities.
So, during the Christmas period, if the camembert comes your way, be sure to take a slither or two!
5. Don't skip on the dental routine
With all of the sugary Christmas treats consumed throughout the festive period, teeth are left much more vulnerable to developing decay. Therefore, it's vital that you continue to practise a high level of dental hygiene. Brush and floss twice a day to ensure that your teeth are well looked after during such an indulgent time.
If you want to ensure that your teeth are in the best shape for Christmas, book an appointment with the team at City Dentists today.