Our practice philosophy involves a commitment to the establishment and maintenance of healthy mouths, and a preventive approach to the control of all forms of oral problems. Regular hygiene and examination appointments are integral to the achievement of these goals.
During a hygiene appointment our dental hygienists will thoroughly remove any plaque, calculus (hardened plaque or 'tartar'), and surface staining from your teeth. Your gums will be checked for gingivitis or periodontitis (gum disease), and your mouth checked for signs of other diseases such as oral cancer.
Your dental hygienist will also work with you to show you how to most effectively clean your teeth, and will give you advice on which dental products to use to make your job easier and more effective. They may also recommend some diet or lifestyle changes to help maintain good oral health.
Want to find out more about …
Want to book an appointment with our Dental Hygienists ...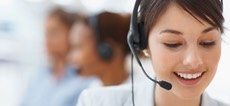 Call us now 04 978 4964 to make a booking. We recommend having a check-up before seeing a dental hygienist. If you have any X-rays from your current dentist it would be helpful to bring them along when you visit us.